Our Services
At Coastal Chiropractic, our friendly, knowledgeable team offers an array of solutions that suit a range of different needs. These options can be tailored to the needs of all ages, from newborns to senior citizens. We welcome the opportunity to help you heal and regain the active life you want.
Auto Accidents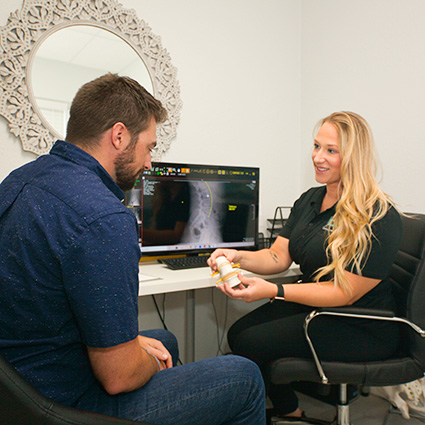 The state of Florida requires you to get attention within the two weeks following an accident if you want to use your Personal Injury Protection (PIP) coverage. It is vitally important that you are checked by an expert in nerve function–a chiropractor. Our chiropractors are experienced in providing care for auto accident victims. Though symptoms can take time to manifest, you should be examined immediately to alleviate any potential problems and restore proper nerve function. We use cutting-edge diagnostic tools to evaluate your condition.

Corrective Chiropractic Care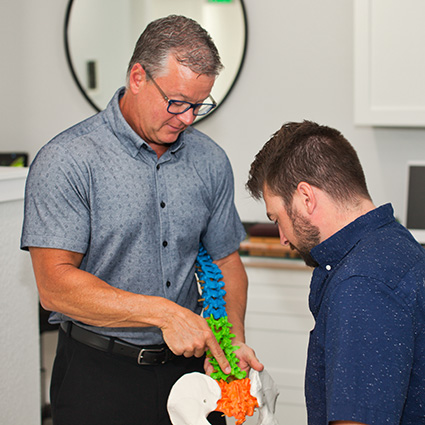 From the moment you are born, you face numerous sources of stress. Pain, tingling, numbness and pressure are signs that you have a disturbance in your nervous system from these stresses. You have choices in dealing with them: you could cover up these symptoms with medications, or you can locate the source to realign your spine and improve your nervous system function. We will identify the cause of your problem by using digital X-rays. After these images have been taken, our doctors will detail the results to you, so that you understand how we will make the necessary corrections. They are skilled in different spinal adjustment techniques and use what will work best for your condition and age.

Custom Orthotics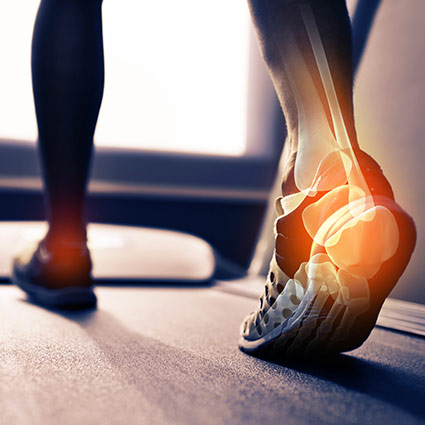 As our feet are the foundation of our bodies, we want them to be healthy. When there are problems with the feet, the biomechanics of the body will eventually be affected, leading to issues with the ankles, knees, hips, and back. Custom orthotics help support the unique structure and pathology of your feet, alleviating pain and restoring proper biomechanics.
At our practice, we use MojoFeet Inc. to produce our custom orthotics.

Digital X-ray Studies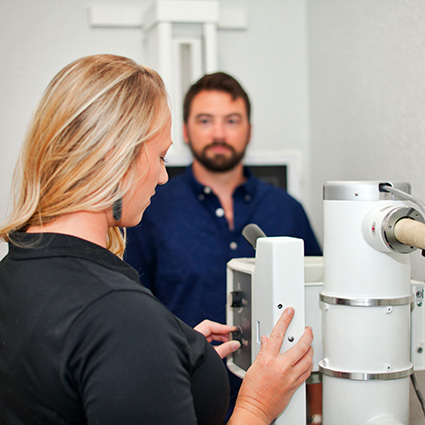 When you're in pain or have experienced an injury, you must locate the cause for true correction. At Coastal Chiropractic, cutting-edge digital X-rays are used to find the source of your issue. This state-of-the-art technology allows a view of your spine and tissues while you perform a movement. We can then determine which areas of your body require correction. Your progress will be monitored regularly, with these images re-taken for objective comparison purposes.

Pediatric Chiropractic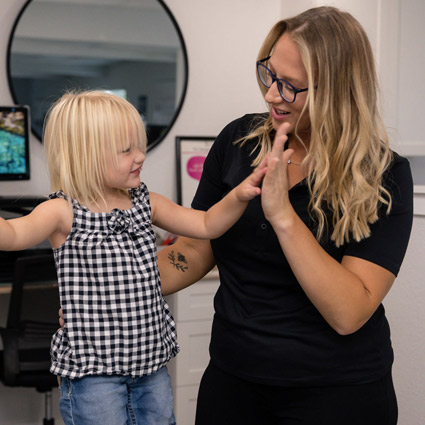 The International Chiropractic Pediatric Association supports that there are numerous benefits for babies and children who receive chiropractic care. It is safe, effective, and allows for increased immunity, improved behavior and better sleep. A gentle instrument is used on our youngest patients, and their care is much different from an adult.
Click to see some of the many conditions that may benefit
Allergic reactions
Bed-wetting
Chronic infections
Chronic urination
Colic
Ear infections
Nursing difficulties
Reflux
Sleepwalking
Sports Chiropractic
Digital X-ray Studies
Spinal Decompression

Spinal Decompression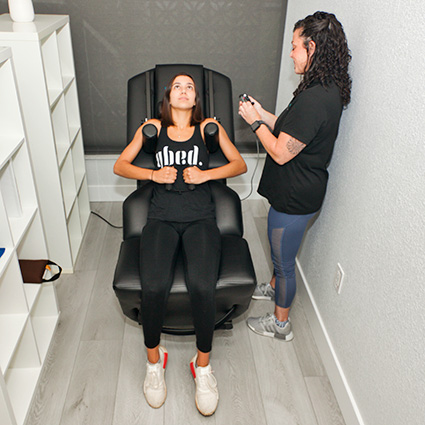 We use the latest technology to help relieve the effects of back pain due to herniated and degenerated discs. Since discs are constantly under weight-bearing pressure, they can be slow to heal. By gently "stretching" your spine, we help relieve pressure and enhance healing. This is called disc decompression. While not a cure-all, our decompression table is highly effective, especially when combined with chiropractic care. Our experience shows that decompression can help support cases prone to frequent relapses.

Sports Chiropractic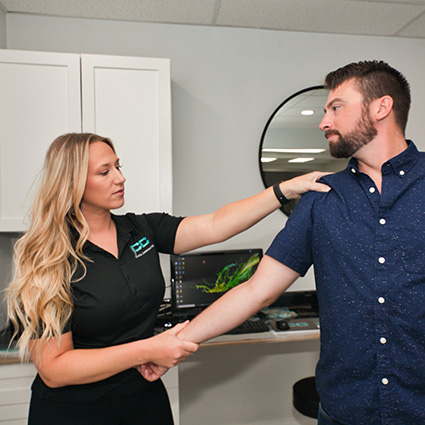 All levels of athletes can experience injury. Our chiropractors are well-versed in delivering noninvasive, drug-free solutions to restore your health and help you improve your performance:
Kinesio® taping
Power taping
Progressive rehabilitation
We offer head-to-toe-care and can treat wrists, hands, feet, knees and shoulders in addition to the spine. Participants in all sports are welcome, and our patients include athletes from surfing, ballet, softball, baseball, football, motocross, skateboarding, wakeboarding, jet skiing, Supercross and BMX.

The Zone Technique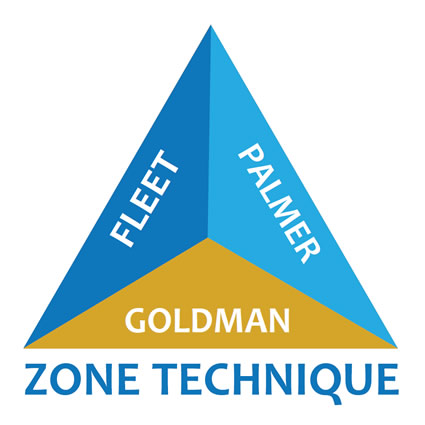 Developed in 1931 by Dr. Thurman Fleet, the Zone Technique (originally named Zone Therapy) is based on the idea that there are six potential zones of the body that, when disturbed by emotional, physical, or chemical stressors, can lead to various diseases as well as pain. The Zone Technique's objective is to take these systems and identify which brain centers are out of sync, producing problems within the body. Once the brain centers are balanced, they can transmit the proper signals to the body's systems, and the body has an improved ability to heal itself.

Spinal Rehabilitation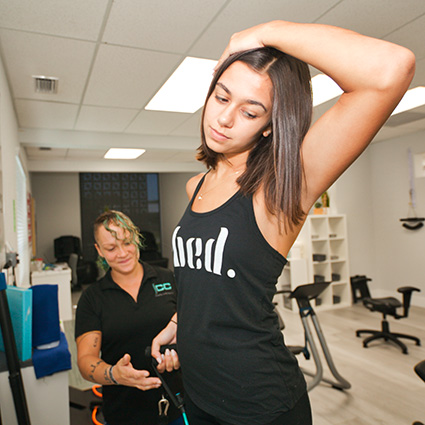 Our chiropractors can help your spine return to proper alignment, so that your health can be restored. The spinal rehabilitation programs we offer may include various solutions suited to your needs.
Wobble Therapy: During a 5-8 minute session, your spine's range of motion can be increased. This chair can be used before a spinal adjustment to ensure your discs are flexible to corrections, without reverting to old, unhealthy patterns.
Neuro-muscular Re-education: A series of exercises aim to increase balance, strength and stability, while improving posture and strengthening your core for correct alignment. It is ideal for all ages and will re-educate your brain to hold proper posture.
Postursizer Exercises: A variety of exercises can be performed on this long metal pole with a soft pillow located in the middle. It stretches your spine while correcting your posture.
Vibration Plates: Enhance your static posture with slow, gradual movements that speed your recovery. 20-50 vibrations, from all directions, are used per second to stabilize your core and back muscles.
Precor StretchTrainer™: This stretching program strengthens your body, increases range of motion, and alleviates pain with minimal injury risk.
Deep Muscle Stimulator. This handheld vibration device is extremely powerful with deep penetration. It immediately increases your range of motion, treating soft tissues and giving excellent results.
Find out what will work for you to regain your body's full potential. Contact us today to get started.

Coastal Chiropractic Services | (321) 327-7014