Meet Dr. Ryan Mattes
Providing Compassionate Chiropractic Care for the Whole Family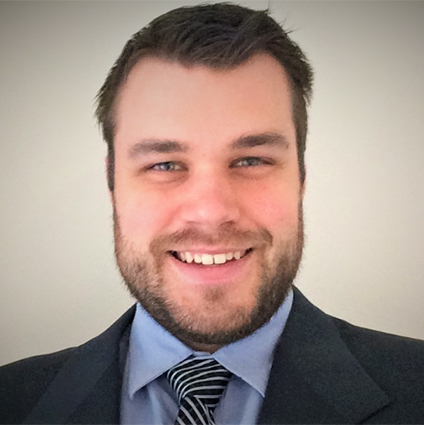 Dr. George Ryan Mattes, known as Dr. Ryan, was born in Hawaii and grew up in a military family that instilled in him the values of hard work, servant leadership, and a commitment to excellence. At the age of 12, he relocated to Vero Beach, Florida with his family after his father retired from the U.S. Army.
Discovering the Benefits of Chiropractic Care
While playing high school football and sustaining multiple low back injuries, Dr. Ryan discovered the amazing benefits of chiropractic care. Traditional medication failed to provide relief, so at the advice of his trainer, he began receiving chiropractic adjustments and physical therapy. These treatments not only reduced his pain but also treated the root cause of his injuries acquired on the football field.
Education and Training
Dr. Ryan graduated from Vero Beach High School and earned a Bachelor of Science degree in Molecular Biology and Microbiology from the University of Central Florida. His passion for human anatomy, physiology, and its relation to kinesiology and biomechanics led him to pursue his Doctorate of Chiropractic degree at Palmer College of Chiropractic in Port Orange, Florida. Dr. Ryan graduated Magna Cum Laude and was awarded the prestigious Academic Excellence Award by the faculty.
Expertise in Techniques and Modalities
While attending chiropractic school, Dr. Ryan developed extensive training in various techniques and modalities such as Cox Flexion-Distraction, Pettibon, CBP, Diversified, Gonstead, Thompson, Activator, Graston, and Physiotherapy. He is committed to continuing his education and lifelong learning to provide effective chiropractic care for his patients.
Committed to Helping Patients Reach Optimal Health
Dr. Ryan is dedicated to providing compassionate chiropractic care for the whole family. He understands the importance of treating not just the symptoms but also the root cause of the problem. Dr. Ryan is an active member of the Florida Chiropractic Association and stays up-to-date on the latest research and developments in the field.
In his spare time, Dr. Ryan enjoys reading, working out, playing golf, and firing up the grill on a sunny day. He values spending time with his wife, Christina, and his family.
Contact Dr. Ryan at Coastal Chiropractic to learn more about how he can help you and your family achieve optimal health and wellness through chiropractic care.

Dr. Ryan Mattes | (321) 327-7014