Chiropractic Corrective Care at
Coastal Chiropractic
Does your back hurt from sitting at a desk all day?
Do you find it difficult to get a good night's sleep due to pain?
Would you like to exercise more, but discomfort is preventing you from doing so?
Are you experiencing tech neck from spending time on your devices?
If you answered yes to one or more, we want to help you. We'll help to restore function so you can enjoy your favorite activities-pain-free.
The Coastal Chiropractic Difference
While you may have been to other chiropractic offices before, you may not have experienced the benefits of chiropractic corrective care. This type of treatment goes beyond traditional chiropractic to help you do the following:
Recover from an injury
Reduce pain
Improve your range of motion
Using a scientific approach, corrective care alleviates the sources of your discomfort and then supports your body's natural healing process.
Our team uses digital X-rays to determine any limitations in your body. We also listen to your description of symptoms, which may include pain, limited mobility, stiffness, fatigue and insomnia. Then, we will put together a corrective treatment plan based on your individual needs.
Get Your Health in the Zone
Dr. Lee is certified in the Zone Technique. This healing method, which was developed by Dr. Peter Goldman, focuses on restoring health by improving communication between the brain and the body's six zones. Dr. Peter's Zone Technique is built upon the principles of DD Palmer's real chiropractic, blended with the teachings of Dr. Thurman Fleet.
As the only practitioner within a 100-mile radius that practices the Zone Technique, Dr. Lee is grateful that he can offer this groundbreaking technique to his patients.
Our Natural Approach Means No Side Effects
Our no surgery, drug-free approach means that you do not have any unwanted side effects. Your body can focus strictly on repairing any damage from an injury, decreasing inflammation and improving your overall wellness.
Our doctors' chiropractic corrective care is designed to position your body into alignment for proper healing, so you feel an immediate reduction in your symptoms such as neck pain and back pain. In addition, proper alignment also reduces your chances of lasting pain and discomfort.
Corrective Chiropractic Services
Once we have identified the source of your pain and discomfort, we will develop your corrective care plan. Your care plan may include any of the following services offered in our Melbourne office:
The foundation for your care lies in proper spinal adjustment. One of our doctors will gently move the vertebrae to eliminate any pressure off the nerves of your spine. Our no surgery, adjustment approach also allows proper space between the vertebrae for the healing of disc concerns. In addition, they will adjust joints such as your elbows and ankles to reduce pain and restore flexibility. We use many forms of treatment and different chiropractic techniques to heal your spine including:
Manual
Diversified
Drop Table
Full Spine
As you work toward wellness, our chiropractors may recommend corrective exercise to strengthen and stretch your muscles.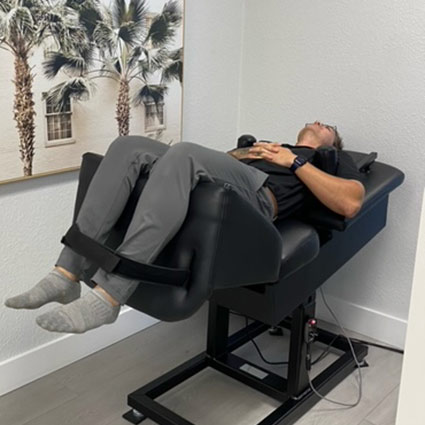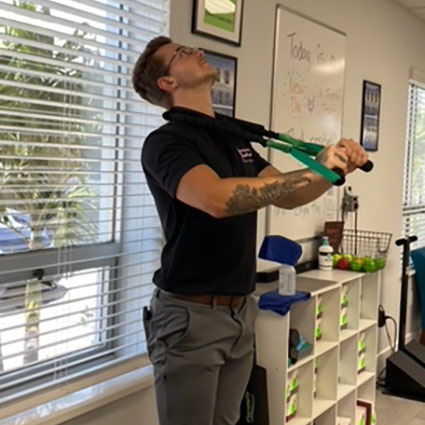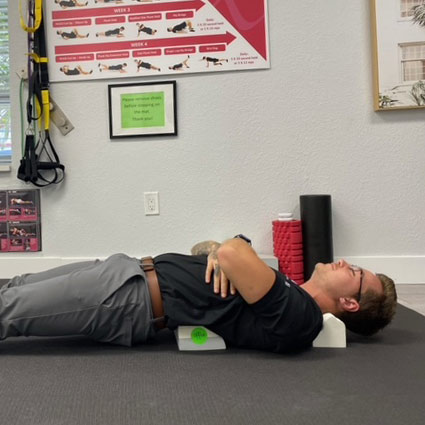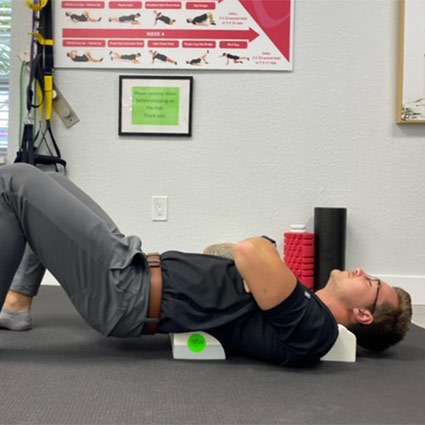 For some injuries, our chiropractors may apply Kinesio tape to support your joints as your body heals.
Contact Our Melbourne Chiropractor Today
When you are seeking a natural approach to healing and wellness, corrective chiropractic care meets your needs. Start today by calling us at (321) 327-7014.
CONTACT US »

Corrective Chiropractic Care | (321) 327-7014