Low Back Pain at Coastal Chiropractic
Find Pain Relief from Lower Back Pain with Our Chiropractors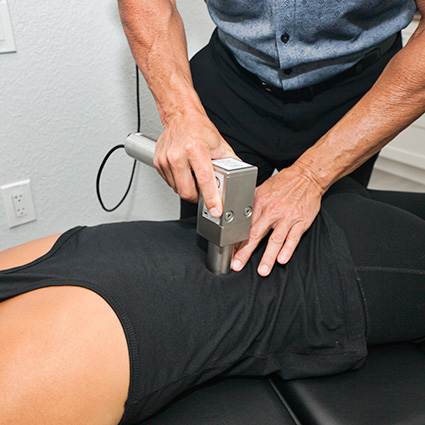 One of the most common back problems you can experience is lower back pain. Pain in the lower back area can differ in degrees, ranging from a dull ache to a shooting pang. In either scenario, it is recommended that you get it examined by a chiropractor. Lower back pain does not go away by itself and it is a big indicator of problems in the lumbar discs.
By visiting a chiropractor, you can get proper treatment and keep the condition from worsening into a long-term issue. Lower back pain that starts out as mild muscle strain can easily get worse if left untreated. Interestingly, lower back pain can also occur because of muscle strain which makes it difficult to move.
The following are some of the common reasons behind lower back pain:
Pinched Nerves – Strenuous activities such as full-contact sports can cause a pinched nerve injury that can result in lower back pain. This can easily limit movement in the body and develop into sciatica if left untreated.
Damaged Discs - Damage to the discs in the spine can occur from an injury or even from the regular wear and tear that the spine experiences and may result in lower back pain. In such cases, you need to visit a chiropractor who will examine your spine, identify the root cause, and suggest a remedy.
These are two of the most common ways that may lead to lower back pain but these are not the only ways. Always be vigilant about your back. From injuries to bad posture, you never know what can trigger your lower back pain.
We Can Help You Relieve Your Back Pain!
Looking for a great chiropractor? Get in touch with us. At Coastal Chiropractic, you can rely on our experts to attend to any lower back problem that you might be experiencing.
Focusing on providing the best measures to alleviate lower back pain, Coastal Chiropractic offers the following services:
Wobble Therapy – Aimed at increasing your spine's flexibility, Wobble therapy consists of small sessions scheduled before spinal adjustments to ensure better results.
Vibration Plates – Stabilizing back and core muscles, vibration plates rely on the use of controlled vibrations that can aid your recovery from lower back pain.
The above-mentioned services are accompanied with others that help to alleviate lower back pain as swiftly as possible. For more information about lower back pain treatments and other chiropractic treatments offered by Coastal Chiropractic, get in touch with us by calling us today.
CONTACT US »

Low Back Pain Melbourne, Palm Bay, Indialantic, FL | (321) 327-7014