Meet Dr. Beth Rudebusch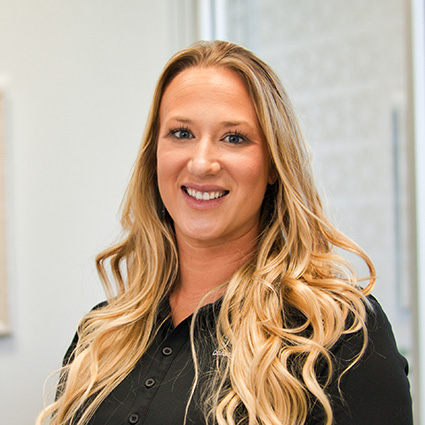 Dr. Beth graduated from Parker University in Dallas, Texas with a Doctor of Chiropractic. She moved to Florida to be close to friends and family. She is a Navy veteran who found chiropractic through personal experience. She suffered from migraines for many years and the only person who could help her was a chiropractor. This experience changed her life which encouraged her to help others.
Dr. Beth has expert training in family health with an emphasis on prenatal and pediatric care.
We know you will love her, as we do!
EXPLORE OUR SERVICES »

Impressed with Dr. Beth's knowledge and how comprehensive and detailed her evaluation was of my issue. I came because of pain that was starting in my knees and ankles, and being athletic, I was concerned about staying mobile and active as I age.. Two severe issues were identified in their early stages, and I am now on a routine to help my spine and neck return to balance. If this wasn't discovered I could almost guarantee I would have needed surgery sometime in my future based on the pain i am beginning to experience." Jeanette M.
Ready to get started?
Contact us today to make an appointment and learn how chiropractic can make a difference in your life.

Dr. Beth Rudebusch | (321) 327-7014